Trek the Simien Mountains of Ethiopia
Climb Ethiopia's highest peak, hike through lowland villages and along lofty plateaus, eyes peeled for grazing troops of Simien Baboon
Annual Leave
5 days off work
Starts & Ends
Gondar Airport (GDQ)
Difficulty
Challenging
You'll need to be fit and able to hike all day for the full duration. Although not technical, some days are long and challenging.
Why it's Much Better
Journey through remote villages and past traditional 'tukuls' as you trek the lowlands of the UNESCO-listed Simien National Park
Soak up the sunrise as you summit Ethiopia's highest peak, Ras Dashen (4550m), with views all the way to Eritrea
Descend the dramatic escarpments of the Bhawit Pass, peepers open for the famous Gelada Baboon and elusive Ethiopian wolf
Pass through the deep and remote Ansiya Valley and wild swim in a secret spot along the Ansiya River
Sleep and eat under the stars in secluded campsites along the trail
What's Included
Guides
Local, professional, English-speaking guides
Accommodation
2 nights in a hotel and 6 nights camping
Meals
Breakfasts throughout and all meals while trekking
Transfers
Both airport transfers to and from Gondar
Porterage
A mule will carry your overnight luggage on the trek
Equipment
All camping equipment is provided for the nights in the mountains
Permits
All your permits and entry fees are covered and sorted
Happiness Guaranteed
We're so confident that your holiday will be your best yet, we actually guarantee it
Feel Good Vibes
We mitigate 4x the carbon emitted by all our travellers and support important conservation projects
Itinerary
Day 1
Welcome to Ethiopia
You'll be met by your host at the airport in Gondar and then have the chance to explore the city and engage in a spot of friendly haggling at the local market. You might also want to visit Gondar's main highlight, Fasil Ghebbi - a UNESCO cultural world heritage site dating back to the 17th-century.
There'll be an optional group dinner at a local restaurant, time to sample some 'injera' and get to know your crew while hearing about the adventure ahead.
Day 2
To the Simien National Park lowlands
On your Feet
Approx. 2-3 hours of trekking
Elevation
560m up / 170m down
Accommodation Type
Camping
You'll start the day with a drive to Debark to tick the official paperwork boxes and meet your local team. Get ready for some dramatic landscape as you drive along the famous Limalimo road, an old Italian-built military road teeming with epic switchbacks. Time permitting, you'll stop for a traditional Ethiopian coffee ceremony - if you're in need of a bit of pep, this will certainly do the job.
You'll then leave Adi Arkay and spend a few hours trekking through remote villages and past 'tukuls' (traditional cone shaped thatched houses) before arriving at your first campsite. Set in the grounds of a local farm with donkeys, with only cows and goats as neighbours, you'll get a good glimpse of traditional Ethiopian agricultural life.
Day 3
Wild swimming and coffee
On your Feet
Approx. 5 hours of trekking
Elevation
710m up / 800m down
Accommodation Type
Camping
Today will be pretty wild as you journey through the deep and remote Ansiya Valley before reaching a secluded swimming spot. Enjoy cooling off in the Ansiya River before pausing for a picnic in the village of Hawaza. If you've got time, you can enjoy a post-lunch coffee and rest under the huge Ficus Africana tree.
You'll start to climb this afternoon as the trail to the campsite gets steeper. Camping tonight in the village of Mekarabya, you'll get the opportunity to chat to the locals as you soak up one of the last really warm nights in the balmy lowlands.
Day 4
Ansiya Valley to Sona
On your Feet
Approx. 6-7 hours of trekking
Elevation
1420m up / 250m down
Accommodation Type
Camping
You'll start the day with the option to visit a rural water project that your host supports, a great chance to learn a little about water management in these remote areas. Then serious trekking begins...
Climbing well over 1000m uphill, you'll share the path with mules and villagers as you trek out of the Ansiya Valley to Sona. Once at the campsite you'll be rewarded with stunning views of the high plateaus that you'll be summiting in the next few days. The sunset here is pretty special as the camp is perched on the top of the valley. It can get very cold at night but the effort of putting the extra layers on is worth it for the clear night skies.
Day 5
Sona to Ambiko Base Camp
On your Feet
Approx. 7-8 hours of trekking
Elevation
1500m up / 700m down
Accommodation Type
Camping
Another long day today as you wind your way up the Bwahit Pass (4100m). Looking back at the green lowlands, you'll notice the lack of villages and farming as the landscape gets more barren and challenging. You'll get your first sighting of Ras Dashen (4550m), Ethiopia's highest mountain, and if you're lucky also spot the indigenous Walis Ibex.
Ambiko Camp is the base camp for the climb up Ras Dashen and is right next to the church, so it's very likely you'll see the priests arriving in their white robes for service. An early night is in order tonight as you prepare for summit day tomorrow.
Day 6
Summit day
On your Feet
Approx. 9-10 hours of trekking
Elevation
1350m up / 1350m down
Accommodation Type
Camping
Setting off in the dark under the stars, you'll begin your trek to the summit of Ras Dashen (4550m). Heading up the valley, through the small village of Mizma, you'll climb steeply upwards towards an impressive amphitheatre made up of three major buttresses of expanded rock, one of which is your goal, Ras Dashen.
Closer to the mountain, the path becomes steeper and weaves through huge lobelia plants. The last part of the hike is demanding for most trekkers, but all the more rewarding when you reach the highest point of Ethiopia. Soak up the panoramic sunrise and revel in the awesome view - on a clear day you can see all the way to Eritrea! Elated, you'll then make your way back to Ambiko Camp for the night, time to relax and give yourself a lofty pat on the back.
Day 7
The great baboon descent
On your Feet
Approx. 7-8 hours of trekking
Elevation
1400m up / 950m down
Accommodation Type
Camping
Today's trek leads you back to the Bhawit Pass and for anyone game enough there's the option of climbing Ras Bwahit (4430m). As you descend, the landscape changes dramatically as you wind through the Afro-alpine ecosystem. Walking along the Enatye escarpments, it's likely you'll see the Gelada Baboon that the Simien Mountains are famous for. Extra beady eyes may even catch sight of the shy Ethiopian wolf.
Your home for the night is the Chennek campsite. Tucked away behind a mound on a mini plateau is a secluded spot with a bench, looking back to Imet Gogo and Inatye. There's even a 'pub' across the road from the site for a well-deserved beer and a ice cold hand water pump to wash in.
Day 8
Back to Gondar
On your Feet
Approx. 2 hours of trekking
Elevation
400m up / 400m down
Soak up the last of the great sunrises this morning before setting off on your final trek on the 'roof of Africa'. You'll descend for a few hours to a gravel road where you'll be collected and transferred back to Gondar.
If you've chosen to do the Danakil Depression extension you'll have the chance to freshen up at the hotel (time dependent) before hopping on a flight back to Addis Ababa for round two of your Ethiopian adventure.
Day 9
Goodbye Ethiopia!
The hotel is situated downtown so you'll have a short transfer to the airport for your return flight home.
All our adventures take place in wild places. Things can go wrong in wild places. Your perfectly planned itinerary may change a bit (or a lot) if the weather turns, someone gets hurt, or a volcano erupts. Usually though, changes make it all the better.
Accommodation
Gondar Hotel
During your overnight stays in Gondar you will be staying in a comfortable hotel in the central downtown area. Most groups will stay at the locally-owned Taye Belay Hotel, if not available you will stay in a hotel of the same standard. The exact hotel you stay in will be confirmed nearer the time based on group size and availability, but all are chosen for their excellent reputation, location and welcoming service.
Simien Mountains Camping
Two-man tents are provided with plenty of room for one or two people and bags. There is also a dining tent and basic long drop toilets. The trek is fully supported by your team of mountain guides, cook and camp assistants who set up the camp (before you arrive), take down the tents, and prepare your meals. Mules will be used to carry water, tents and all bags except daysacks.
Private Room Upgrade:
If you would prefer a private room and single tent throughout, upgrades are available for $125USD for the entire trip, depending on availability. Please request upon booking.
Kitlist
Bags
Day pack (35 litres +)
Soft overnight duffel or rucksack for mules to carry your luggage
Clothes
Dry fit t-shirts or tops
Fleece jacket/lighweight warm layer
Warm lightweight down jacket or similar
Hiking trousers or long shorts
Buff or neck scarf
Warm hat for evenings
Lightweight gloves
Cap for daytime
Hiking boots (worn-in)
Hiking socks
Something to sleep in (merino for colder nights)
Swimwear
Flip flops or sandals for camp
Sleeping
Sleeping bag - 3/4 season (down to 0 degrees)
Other
Passport
Copies of passport and travel insurance
Headtorch or torch
Reusable water bottle x1 ltr
Toilet kit (toilet paper, biodegradable bags to carry out)
Quickdry towel
Biodegradable wet-wipes
Sun protection (headgear, sunscreen, sunglasses)
Insect repellant
Earplugs
Personal first aid kit (inc. blister treatment)
Power bank or solar charger - there is no electricity in the mountains
What's included?
All camping equipment (tent and mattress)
What's available to hire?
Sleeping bag - can be hired for 20USD from your host. Please bring a sleeping bag liner if hiring a sleeping bag.
Why Us?
Here's why we're rated the UK's 'Best for Experiences'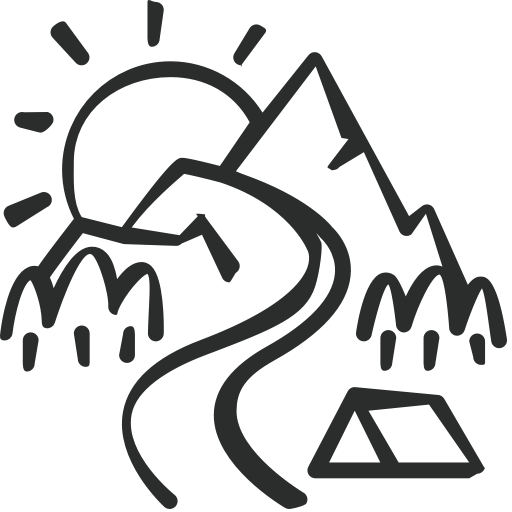 PROPER
ADVENTURES
All our adventures get you out of the city to explore the wilder side of our world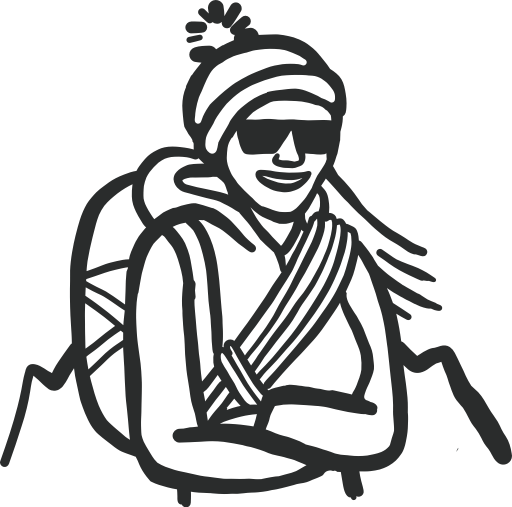 EXPERT LOCAL
GUIDES
Get places you wouldn't yourself. Our guides know where to go, what to do and how to stay safe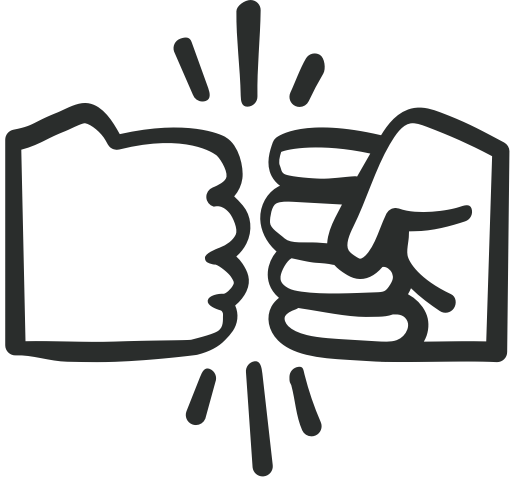 HASSLE
FREE
Route planning? Transport? Accommodation? Equipment? It's all taken care of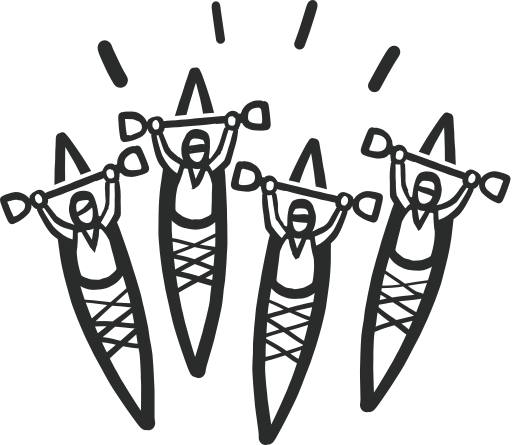 SMALL GROUPS
OF GOOD PEOPLE
Join a diverse global community, bound by a shared love of the outdoors