Adventures / Epic Treks
Adventure Hiking in Jordan
Climb Jordan's highest mountain, enter Petra via the backdoor and sleep in a Bedouin camp under the stars
Annual Leave
3.5 days off work
Starts & Ends
Queen Alia International Airport, Amman
Difficulty
Moderate
You won't need to be super fit, but you should be in good shape and feel comfortable hiking up to 6 hours a day on often unsteady ground.
Why it's much better
Trek ancient Nabatean paths along the most beautiful sections of the Jordan Trail. A route so new only a few have done it
Pass through the sandstone mountains that guard the approach to Petra's 'backdoor', before soaking up the secret's of the UNESCO World Heritage Site itself
Hop in a desert truck through the dunes of Wadi Rum to climb Jordan's highest peak and see all the way to Saudi Arabia
Eat and make merry with a local family, camp in the desert, and feast upon Zarb - a centuries old barbecue cooked underground
Swim, or float, in the Dead Sea. The lowest point on earth and famous for its healing properties. Probably good for your blisters
Many of these parts of Jordan are relatively undiscovered. Get involved before everyone else finds out
What's Included
Guides
Local, professional, English-speaking guides
Accommodation
3 nights in a hotel, 1 in a homestay and 1 in a Bedouin camp
Meals
All breakfasts and 2 traditional Arabic dinners
Transfers
Both airport transfers and travel between locations
Equipment
Everything you need for camping in the desert will be laid on
Happiness Guaranteed
We're so confident that your holiday will be your best yet, we actually guarantee it
Feel Good Vibes
We mitigate 4x the carbon emitted by all our travellers and support important conservation projects
Itinerary
Day 1
Arrive and settle into your hotel
The start point for today is your hotel in central Madaba. You are free to check in after 2pm.
Day 2
Hike down Jordan's 'Grand Canyon'
On your Feet
Approx. 6 hours of hiking
Elevation
263m up / 835m down
Accommodation Type
Homestay
Meals
Breakfast and dinner
Start hiking the southern rim of Wadi Mujib overlooking both the Hidan and Mujib Gorges in this dramatic sandstone nature reserve.
Follow another ridge to the depths of the massive Mujib Gorge, entering its seemingly inaccessible lower reaches by following a path built into the cliff. There may be some river crossings so expect to get your shoes wet or be okay taking them off. You'll then drive to your home for the night, the Mukavir Village homestay run by the village cooperative, where you'll enjoy a traditional dinner with a local family.
Day 3
Hike via the 'Backdoor' to Petra
On your Feet
Approx. 6 hours of hiking
Elevation
496m up / 519m down
After an early breakfast, you'll head to Little Petra to start your hike. You'll cross the desert and pass through Wadi Ghurab amidst the sandstone mountains that guard the approach to Petra.
Continue to trek via a Nabataean route that skirts the final mountain on a natural rock terrace. You'll soon reach a hidden plateau high above the impressive chasm of Wadi Siyyagh. The monastery suddenly comes into view as you follow the steps down to ancient Petra, where you'll have time to soak it all in and learn about its ancient past.
Day 4
Head to Wadi Rum and climb Jordan's highest peak
On your Feet
Approx. 4 hours of hiking
Elevation
394m up / 394m down
Accommodation Type
Campsite
Meals
Breakfast and dinner
Head to the unique desert landscape of Wadi Rum. Hop into a desert truck for the hour's drive to the foot of Um Ad Dami (1800m) the highest peak in Jordan. The panorama from the summit is spectacular - to the South, you can see the border to Saudi Arabia and Jebel Rum, to the North.
You'll descend to a remote Bedouin camp to relax and marvel at the stars in the clear desert night. Dinner here is a real experience - you'll be served Zarb, a delicious traditional dish cooked for 4-5 hours on hot coals under the ground.
Day 5
Wadi Rum to the Dead Sea
On the Water
Dip in the Dead Sea
You'll have the option of a sunrise hike up a nearby sand dune, a great final opportunity to catch the unique deep reds of the desert landscape.
After breakfast, you'll drive north to the Dead Sea, the lowest point on earth. Stop for a swim and a float then head to the cosmopolitan city of Amman for your final night.
Day 6
Transfer to Airport
The trip ends at the central Amman hotel. Transfers to the airport are included today, just let your host know your flight details.
All our adventures take place in wild places. Things can go wrong in wild places. Your perfectly planned itinerary may change a bit (or a lot) if the weather turns, someone gets hurt, or a volcano erupts. Usually though, changes make it all the better.
Accommodation
Mukavir Village
Meals
Breakfast and dinner
You will spend one night in simple 'homestay' style accommodation run by the village cooperative. The homestay is basic but clean and the food is great. Facilities are limited but there is a hot shower and shared bathrooms. There are 4 sleeping rooms which will be shared appropriately by the group. You'll have dinner with your hosts, a local family, giving you a fascinating glimpse into life in a Jordanian household.
Desert
Accommodation
Wild camping
Meals
Breakfast and dinner
The Bedouin desert camp consists of several communal areas for dining, having a fire and sitting outside. The tents are large canvas square style tents with a raised bed, mattress and furniture in each. If you would like to take your mattress outside to a nearby dune to sleep under the stars, let your guide know as this can be arranged.
Madaba, Petra & Amman
During your overnight stays in Madaba, Petra and Amman you will be tucked up in cosy local hotels. The exact hotel you stay in will be confirmed nearer the time based on group size and availability, but all are chosen for their excellent reputation, location and welcoming service.
Meeting Point
Start
When
To be confirmed with host
The start point will be your hotel in Madaba. Your host will confirm the exact hotel before departure. Airport transfers are included for any flight that arrives on Day 1.
End
When
To be confirmed with host
The finish point will be your hotel in Amman. Your host will confirm the exact hotel before departure. Airport transfers are included for any flight that departs on Day 6.
Kit list
Bag
Clothes
Light rain or windproof jacket
Dry fit t-shirts or tops (shoulders covered)
Hiking trousers or long shorts
Buff or neck scarf
Hiking boots (worn in)
Hiking socks (synthetic or wool)
Something to sleep in
Swimwear
Flip flops or sandals
Other
Walking poles (optional)
Camelbak or 2 water bottles
Sun protection (sun hat, sunglasses and suncreen)
Insect repellent
Personal first aid kit (inc. blister treatment)
Toiletries (inc. travel towel and hand sanitiser)
Toilet kit (toilet paper, wet wipes and ziplock baggies to carry out)
Snacks
Meet Your Host
Anton and team
You'll be led by Anton and his team, highly experienced and friendly guides who were directly involved in mapping the Jordan Trail. Their unique itineraries are a result of their own epic adventures in Jordan, and they are eager to share those treasures with you. Just by joining them on this adventure you'll also be supporting their pioneering work to grow adventure tourism in Jordan in a socially and environmentally ethical and sustainable way.
Contact Host
Why Us?
Here's why we're rated the UK's 'Best for Experiences'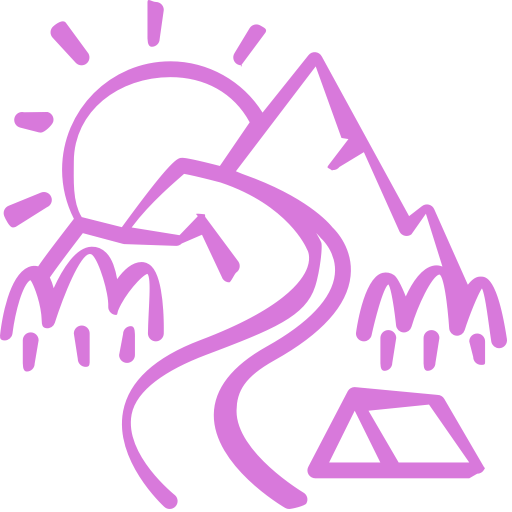 PROPER
ADVENTURES
All our adventures get you out of the city to explore the wilder side of our world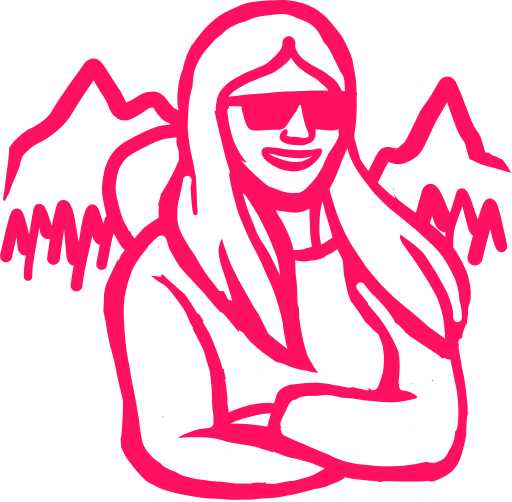 EXPERT LOCAL
GUIDES
Get places you wouldn't yourself. Our guides know where to go, what to do and how to stay safe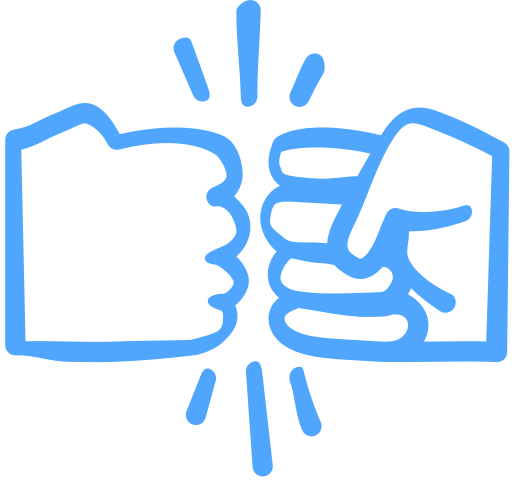 HASSLE
FREE
Route planning? Transport? Accommodation? Equipment? It's all taken care of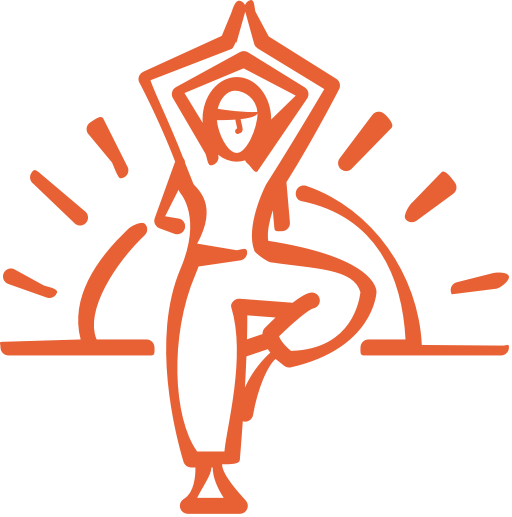 GOOD
PEOPLE
We're a diverse global community, bound by a shared love of the outdoors