Adventures / Epic Treks
Trek to Everest Base Camp
Trek the famous trails to Everest Base Camp and follow in the footsteps of Edmund Hillary and Tenzing Norgay
Annual Leave
2 weeks off work
Starts & Ends
Kathmandu Airport, Nepal
Difficulty
Challenging
You'll need to be fit and able to hike all day for the full duration. This coupled with altitude, make the trek particularly challenging.
Why it's much better
A lot's changed since Hillary and Norgay first summited Everest in 1953, except the mountains. Trek through mountaineering history
Trek undulating trails, cross suspension bridges, navigate glaciers, dodge yaks and snake through dramatic valleys
Drown in dramatic mountain views of Nuptse, Lhotse, Ama Dablam and Mount Everest, the biggest mountain in the world
Ascend from Everest Base Camp to Kala Patthar at 5550m for views of Everest that only a select few will ever see
Stay in historical teahouses. Chat travels, mountains and philosophy... until the Dal Bhat arrives
What's Included
Internal Flights
Internal flights between Kathmandu to Lukla
Guides
You'll be led by local, expert, English-speaking guides
Accommodation
2 nights in Kathmandu and 11 nights in teahouses on the trail
Meals
Welcome and farewell dinners in Kathmandu
Transfers
Airport transfers and transfers to and from Kathmandu City
Porterage
A porter will carry your overnight luggage on the trek
Permits
All your permits and entry fees are covered and sorted
Happiness Guaranteed
We're so confident that your holiday will be your best yet, we actually guarantee it
Feel Good Vibes
We mitigate 4x the carbon emitted by all our travellers and support important conservation projects
Itinerary
Day 1
Arrival in Kathmandu
Once you arrive at Tribhuvan International Airport (KTM), your host will pick you up and drop you off at your hotel. After checking in you'll have a pre-departure meeting with your guides to run through the final plans and arrangements for the trek. You'll finish the day with a group dinner to get to know your team for the next few weeks.
Day 2
Flight to Lukla, trek to Phakding
On your Feet
Approx. 4 hours of trekking
Elevation
610m up / 830m down
Accommodation Type
Teahouse
Today starts with a short flight from Kathmandu to Lukla Airport in the Everest region.
Upon arrival at Lukla, you'll meet the other crew members and start your trek through the prosperous village of Lukla until reaching Phakding which lies on the Dudh Kosi River. You'll spend the night in the village and should have time to visit some of the nearby monasteries.
Day 3
Phakding to Namche
On your Feet
Approx. 6 hours of trekking
Elevation
1670m up / 880m down
Accommodation Type
Teahouse
You'll start today with a walk through beautiful pine forests and along the track to the Dudh Koshi River. One of the (many) bridges is the famous Hillary Suspension Bridge with a particularly epic viewpoint of the gleaming Mount Thamserku (6618 m).
From here you will continue through the last village of Jorsale before a challenging uphill climb to Namche Bazaar, where you'll get your first glimpse of Everest.
Day 4
Acclimatise and explore Namche (3440m)
Accommodation Type
Teahouse
Today will be a rest day in order to acclimatise to the altitude. But rest assured, there'll be no time to get bored! Instead, there's the option to hike to a nearby viewpoint to enjoy mammoth vistas of Mount Everest, Ama Dablam, Thamserku, Lhotse, we could go on.
On the way back, you'll walk around the Khumjung valley and have the opportunity to visit the Hillary School and Khunde Hospital, before heading back for the night.
Day 5
Namche to Tengboche
On your Feet
Approx. 6 hours of trekking
Elevation
1270m up / 840m down
Accommodation Type
Teahouse
The trail now forks northeast along a tributary valley with dramatic mountain views. The climb can be challenging in parts as you approach the holy ground of Tengboche (3860m).
However, upon rising, you'll be met with a monastery, yak pasture and the world's highest sacred institution combined! Team this with more epic views of Nuptse, Lhotse, Ama Dablam and Everest and you'll find it's worth every puff.
Day 6
Tengboche to Dingboche
On your Feet
Approx. 6 hours of trekking
Elevation
930m up / 440m down
Accommodation Type
Teahouse
As you trek past the Gompa, which holds the famous Yeti scalp, you'll pass the summer yak pastures on the way to Dingboche, where you will stay for the night.
Most of the trekking in this area is comparatively gentle, although taking it easy is recommended due to the high altitude.
Day 7
Explore and acclimatise at Dingboche
Accommodation Type
Teahouse
You will have your second acclimatisation day at Dingboche (4410m), which is vital considering the high altitudes you're now reaching.
Fear not. You can get still involved in some optional hikes to the nearby Nagajun Hill or Chukung Village which both boast panoramic views of Ama Dablam and Makalu.
Day 8
Dingboche to Lobuche
On your Feet
Approx. 5 hours of trekking
Elevation
690m up / 120m down
Accommodation Type
Teahouse
Climbing at a leisurely pace, you'll cross ice covered torrents until you reach Lobuche (4910m). Here, you'll be met with stone houses sitting amongst the frozen wilderness.
Only one more night until your goal.
Day 9
Lobuche to Gorak Shep to Everest Base Camp
On your Feet
Approx. 6 hours of trekking
Elevation
630m up / 380m down
Accommodation Type
Teahouse
This is the day you will ascend to Everest Base Camp (5380m). Congratulations, you're in the company of legends.
Take some time to reflect and enjoy it. Many a new profile picture has been taken here!
Once you've taken in the views and given yourself a massive high-five, you'll continue back to Gorak Shep (5364m) for the night before beginning the descent tomorrow.
Day 10
Gorak Shep to Pangboche via Kala Patthar
On your Feet
Approx. 8 hours of trekking
Elevation
820m up / 2050m down
Accommodation Type
Teahouse
The best way to see Everest (and its surrounding peaks) is as the sun comes up so be prepared for an early start.
You'll ascend to Kala Patthar (5550m), the highest point of the trip, with awesome views of Everest before heading on down to Pangboche for the night.
Day 11
Pangboche to Namche
On your Feet
Approx. 6 hours of trekking
Elevation
1140m up / 1660m down
Accommodation Type
Teahouse
After seeing the magnificent view from Tengboche on the way down from Pangboche, you will descend down to Phungi Thanga and then onwards towards Namche, where you will stay for a night of celebrations.
Day 12
Namche to Lukla
On your Feet
Approx. 6 hours of trekking
Elevation
1720m up / 2290m down
Accommodation Type
Teahouse
Today is the final descent into Lukla (2860m). On the way, you will trek through a forest of rhododendrons and pine until reaching the Sherpa village. Here, you'll have the opportunity to say your final goodbyes to the local team before moving on to Lukla.
Day 13
Fly from Lukla to Kathmandu
Today will be the last day in the Khumbu region as you fly back to Kathmandu after your incredible mountain journey. Back in Kathmandu, you can spend some time reflecting on the trek and doing a last-minute souvenir shop in Thamel.
Later you'll meet up with your team for some well-earned beers and a celebration dinner.
Day 14
Last day in Kathmandu
Enjoy a well-earned lie in and breakfast at your hotel. You can spend your last day exploring the city or take the transfer back to the airport, and back to reality.
All our adventures take place in wild places. Things can go wrong in wild places. Your perfectly planned itinerary may change a bit (or a lot) if the weather turns, someone gets hurt, or a volcano erupts. Usually though, changes make it all the better.
Accommodation
On the trek
Rooms
Twin or triple share
Generally, most adventures to Nepal are based in remote areas where the accommodation will be basic. On the trek you will stay in teahouses. These are mountain lodges that tend to have a communal dining area and basic toilets.
The rooms are sorted by gender however if there is an odd number in the group, they may occassionally be mixed. There's no heating so you'll need your warm sleeping bag. Wifi and hot showers are often available at a small cost, and you can usually charge your phone up, again, you guessed it, for a cost. So remember to take an adapter.
In Kathmandu
You'll stay in a centrally located tourist hotel so can expect an en-suite room with air-con and wifi included. The hotel is located in the heart of Thamel, close to the main shopping area and the heritage sites.
Kit list
Bags
Day pack with rain cover (30 litre +)
Rucksack or duffle bag (for the porters to carry overnight kit)
Clothes
Waterproof jacket
Down jacket
Waterproof trousers
Lightweight trekking trousers
Thermals
Trekking t-shirts/shirts (shoulders covered)
Fleece or warm mid-layer
Worn in hiking boots
Lightweight trainers (for the evenings)
Waterproof thick gloves
Hiking socks and lighter walking socks
Warm hat
Sun hat
Spare underwear
Buff or similar
Swimwear
Sleeping
Down sleeping bag (4 season)
Sleeping bag liner
Other
Trekking poles
Travel towel
Sun protection (sunscreen, sunglasses)
2 water bottles (1 litre each)
Headtorch
Metal SIG bottle (useful to fill with hot water to use as a hot water bottle at bedtime)
First aid kit and/or personal medication
Water purification tablets/system
Hand gel
Small biodegradable bags to take toilet tissue off the mountain
Passport photos for trek permits
What's available to hire?
Down jacket (from Kathmandu), costs approx. $1.5/day with a deposit of $50
Sleeping bag (from Kathmandu), costs approx. $2/day with a deposit of $80
(Please ask your host if this is needed so they can assist you with how to arrange the hire.)
Meet Your Host
Jagan and team
You'll be led by Jagan and his team of highly-trained, experienced and friendly Nepalese mountain guides who've grown up in the foothills of Nepal's epic peaks. They have an intimate knowledge of the mountains having led groups safely around the Himalayas for over a decade. Just by joining them on an adventure you'll be supporting their mission to improve guiding standards and porter welfare, and also ensure young people in Nepal get the most from the country's tourism industry.
Contact Host
Why Us?
Here's why we're rated the UK's 'Best for Experiences'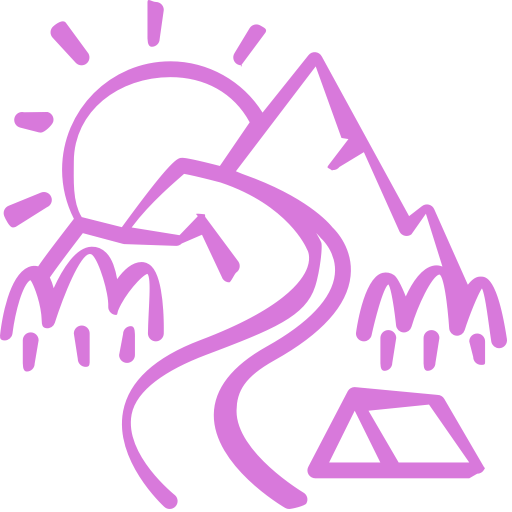 PROPER
ADVENTURES
All our adventures get you out of the city to explore the wilder side of our world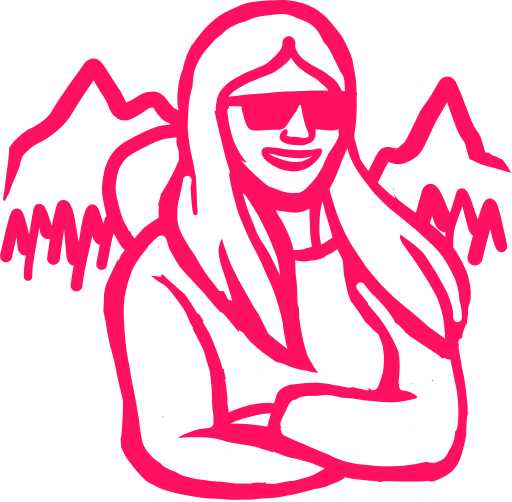 EXPERT LOCAL
GUIDES
Get places you wouldn't yourself. Our guides know where to go, what to do and how to stay safe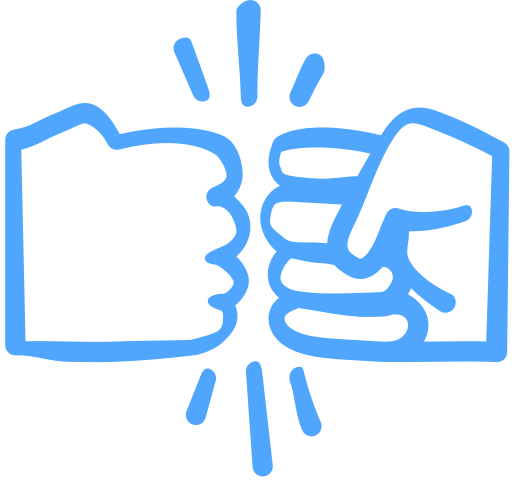 HASSLE
FREE
Route planning? Transport? Accommodation? Equipment? It's all taken care of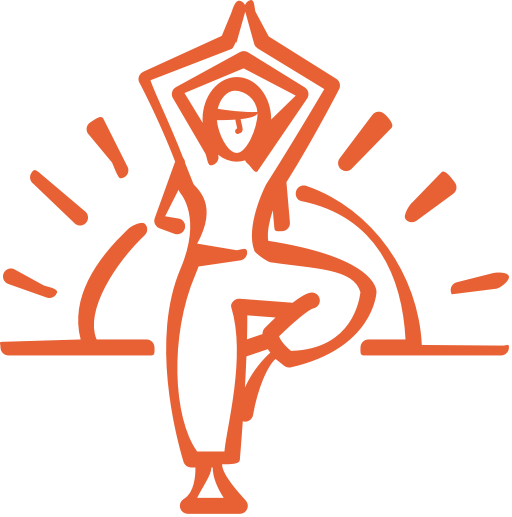 GOOD
PEOPLE
We're a diverse global community, bound by a shared love of the outdoors