Adventures / Epic Treks
Trek the Salkantay Route to Machu Picchu
The younger, cooler sister of the over-crowded Inca Trail
Annual Leave
1 week off work
Starts & Ends
Alejandro Velasco Astete Airport, Cusco
Difficulty
Challenging
The steep terrain and altitude can make the going tough at times, but anyone with good fitness and the right attitude will love it.
Why it's Much Better
Voted one of the top 25 treks on the planet by National Geographic
Combined with exploring Cusco, the Sacred Valley and of course Machu Picchu itself, this is the ultimate Inca trekking week
Trek through rainforest and cloud forest. Over high passes and under glaciers. Your feet might get tired but your eyes won't
Pass 3 of the most stunning peaks in the Cordillera Vilcabamba mountain range
Stay in a colonial house overlooking the ancient city of Cusco, a hotel in the heart of the Sacred Valley and camp along the trail
Be one of the few allowed to hike to Huayna Picchu, for a vantage point of Machu Picchu like no other
What's Included
Guides
Local, certified and friendly English-speaking guides
Accommodation
3 nights in Cusco, 1 in Agua Calientes and 3 nights camping on the trail
Meals
Local food cooked by your very own chef during the trek
Transfers
Both airport transfers and local transfers
Porterage
Porters and horses to carry your luggage on the trek
Equipment
Everything you need for camping along the trail will be provided and set up for you
Permits
All your tickets and entry fees will all be covered and organised in advance
Happiness Guaranteed
We're so confident that your holiday will be your best yet, we actually guarantee it
Feel Good Vibes
We mitigate 4x the carbon emitted by all our travellers and support important conservation projects
Itinerary
Day 1
Arrive in Cusco and get to know your crew
Arrive at your hotel in Cusco, perfectly located off one of the main squares. If you've got the time, head out to wander the streets for your first real taste of Peruvian culture.
Join your guide later for dinner at a local restaurant where you can sample the local cuisine, music and get to know your fellow adventurers.
After dinner, head back to the hotel for a good night's rest – and perhaps a night cap.
Day 2
Tour of the Sacred Valley
The Sacred Valley was a crucial area for the Inca Empire, functioning as an agricultural, spiritual and political hub.
You'll visit the two main sites, Pisac and Ollantaytambo, experience their ancient ruins, cobbled streets and learn about their history.
On returning to your hotel in Cusco, you'll meet your guide for a quick pre-trek briefing. Afterwards the evening is yours to relax, grab some dinner and probably an early night ready for tomorrow's adventure.
Day 3
Trek from Soraypampa to Soyrococha via Humantay Lake
On your Feet
Approx. 6-8 hours of trekking
Elevation
992m up / 377m down
Accommodation Type
Wild camping
You'll be up picked from your hotel for a scenic drive to Mollepata where you'll enjoy breakfast at one of the local houses.
After brekkie, you'll make your way to the start of your trek at Soraypampa (3800m), getting your first glimpse of the Salkantay and Humantay mountains on the way.
After packing the horses, it's time to set off. You'll trek to the high altitude turquoise lake, Humantay, below the Humantay Glacier. From here, there'll be a gentle climb to Salkantaypampa for lunch.
After lunch, you'll ascend to Soyrococha (4400m) where you'll set up camp with Humantay as your backdrop.
Day 4
Trek from Soyrococha to Colpapampa
On your Feet
Approx. 8-9 hours of trekking
Elevation
234m up / 1884m down
Accommodation Type
Wild camping
Today's a tough one. After breakfast, you'll start with an uphill hike to the highest point of the trek, the Salkantay Pass (4630m). At the top, you'll make an offering to Apu Salkantay and learn the significance of the mountain to Inca culture.
Descend to Huayracmachay (3800m) for lunch, passing turquoise lakes with the Pumasillo and Humantay mountains in the distance.
After lunch, you'll descend further through highlands, cloud forest, and rainforest, until you reach camp at Colpapampa (3100m).
Day 5
Colpapampa to Lucmabamba Coffee Plantation
On your Feet
Approx. 5-6 hours of trekking
Elevation
320m up / 1141m down
Accommodation Type
Wild camping
A much gentler day, you'll head through the rainforest along the Santa Teresa River, trekking past lush vegetation and waterfalls, before reaching camp by noon and stopping for lunch.
After being fed, you'll have a tour of the coffee plantation near to camp. You'll learn about the beans and pick your own to later grind, roast and enjoy.
Before returning to camp, you'll roam the nearby tomato and avocado fields and pick vegetables for the chef to use in tonight's dinner.
Day 6
Trek to Aguas Calientes via Llactapata
On your Feet
Approx. 6-7 hours of trekking
Elevation
1634m up / 1604m down
Train ride
40 minutes on the train
After breakfast, you'll embark on an easy(ish) trek through the rainforest to the Llactapata Inca site (2700m). You'll have plenty of time to explore and you'll also catch your first glimpse of Machu Picchu in the distance.
From Llactapata, you'll descend for lunch before boarding a train to Aguas Calientes.
On arrival, you'll check in to your hotel and perhaps indulge in a power-nap before visiting a local restaurant to enjoy dinner with the crew.
Day 7
Ah... Machu Picchu
On your Feet
Approx. 4 hours trekking
Elevation
296m up / 296m down
Train ride
1.5 hours on the train
Today you'll head to Machu Picchu itself. After breakfast you'll take a 2-hour tour of Machu Picchu and, if you fancy it, prepare to climb Mount Huayna Picchu (2720m). If you do you'll be rewarded with an unbelievable high-rise view of the lost city below.
After a long day, you'll return by bus to Aguas Calientes and continue your journey back to Cusco via the expedition train to Ollantaytambo, and then bus it from there. You'll be back at your hotel with a drink in hand by 21:00, no doubt ready to drop.
Day 8
It's time to go home
After your Peruvian adventure its time to head home.
Your transfer will pick you up from your hotel in Cusco and take you to the airport in time for your forwarding journey.
All our adventures take place in wild places. Things can go wrong in wild places. Your perfectly planned itinerary may change a bit (or a lot) if the weather turns, someone gets hurt, or a volcano erupts. Usually though, changes make it all the better.
Accommodation
Cusco
During your time in Cusco, you'll stay in a centrally located stylish boutique hotel, such as the Tierra Viva Cusco Hotel or similar. This highly rated hotel is set in a classic colonial house just off the Plaza de Armas (main square). Private rooms are available but do speak to your host in advance.
Salkantay trek
Accommodation
Wild camping
During the trek, you'll camp along the route. Your host will provide a four-man tent for every two people, complete with a Thermarest inflatable mattress and pillow. You'll be accompanied by a group camp chef and porters, bringing a kitchen tent, dining tent with tables and chairs, and a toilet tent with portable loo.
Aguas Calientes
On the last night of the trek, you'll stay in either the La Cabana Machu Picchu or Andina Luxury in Aguas Calientes for a good night's sleep before heading up to Machu Picchu the following day. Both hotels are modern, clean, very friendly and serve a brilliant breakfast.
Kitlist
Bag
Clothes
Waterproof jacket
Warm fleece or down jacket
Hiking boots
Wicking base layers
Light long trousers
Few t-shirts
Hiking socks
Winter gloves
Beanie and sun hat
Sleeping
Down or synthetic feather sleeping bag
Warm layers for the first night camping at 4400m
Ear Plugs
Other
Trekking poles (recommended)
Head lamp
Sunglasses
Toiletries (toilet paper, wet wipes, personal towel)
Sunscreen (SPF 35+ recommended)
Insect repellent
Water bottle
What's included?
Tent, inflatable mattress and pillow
Duffle bag for your personal belongings
Group oxygen bottle and medical kit
What's available to hire?
Sleeping bag
Trekking poles
Meet Your Host
Roxner and team
You'll be led Roxner and his team of local, fully-licensed and friendly guides who have grown up in the small villages around Machu Picchu. They have a unique knowledge of the Sacred Valley and love to share its magic and history with others, they may even introduce you to Qhechua, the Inca language. Just by trekking with them you'll be supporting local communities and backing positive porter welfare.
Contact Host
Why Us?
Here's why we're rated the UK's 'Best for Experiences'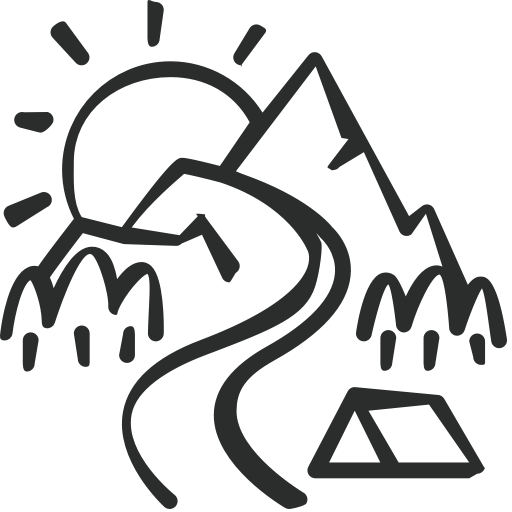 PROPER
ADVENTURES
All our adventures get you out of the city to explore the wilder side of our world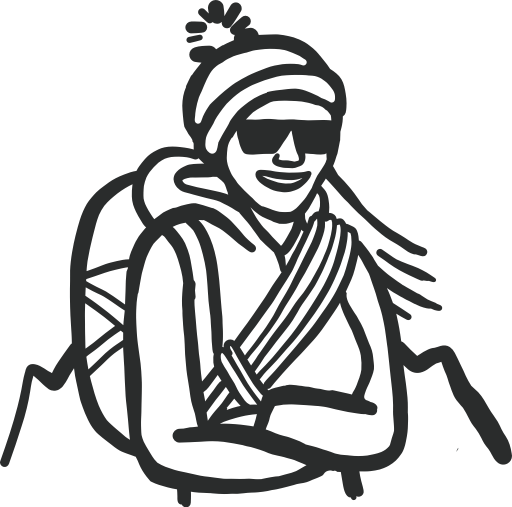 EXPERT LOCAL
GUIDES
Get places you wouldn't yourself. Our guides know where to go, what to do and how to stay safe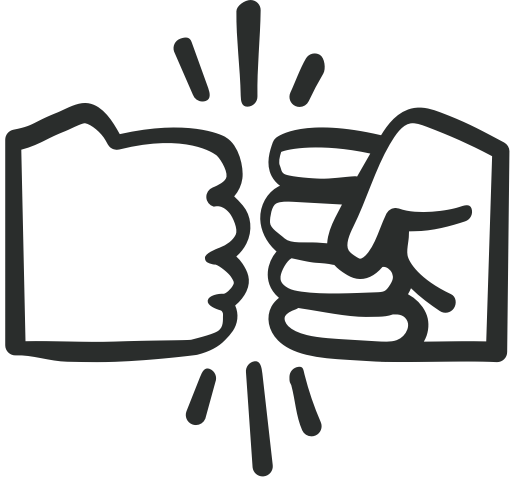 HASSLE
FREE
Route planning? Transport? Accommodation? Equipment? It's all taken care of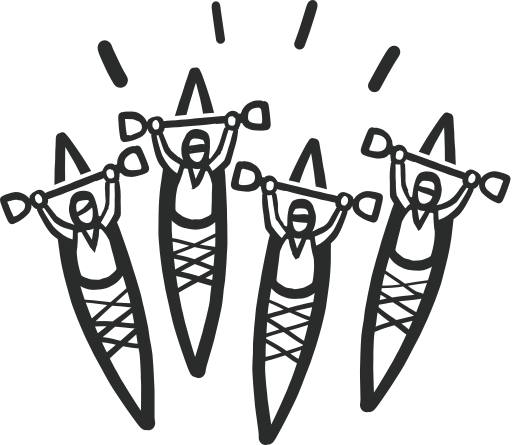 SMALL GROUPS
OF GOOD PEOPLE
Join a diverse global community, bound by a shared love of the outdoors