Kayak, Snorkel and Hike the Canyons of Albania
Kayak on protected waters, wild swim in natural pools and trek into the spectacular, permanently green ecosystem of the Osumi canyon
Annual Leave
4 days off work
Starts & Ends
Tirana International Airport, Albania
Difficulty
Moderate
No previous experience is needed but you should be in relatively good shape and be a confident swimmer.
Why it's Much Better
Trek the rugged Tomorr Mountains and summit Mount Tomori (2416m). Possibly the best view in the whole of Albania
Kayak the clear waters of the protected Ulza National Park, before stopping for a traditional Albanian lunch at Tina and Artan's house
Snorkel the remote bays of the Karaburun-Sazan National Marine Park, eyes peeled for turtles, seals and dolphins
Raft the green waters of the unspoilt Osumi Canyon - one of Europe's most spectacular natural attractions - and wild swim in natural pools along the way
Visit the mysterious Haxhi Aliu cave, used by traders and smugglers for millennia
What's Included
Guides
Local, expert, English-speaking guides
Accommodation
4 nights in small local guesthouses and hotels
Meals
Munch on traditional local cuisine throughout
Transfers
To and from the airport and everything in between
Equipment
Everything you need for kayaking, rafting and snorkelling
Happiness Guaranteed
We're so confident that your holiday will be your best yet, we actually guarantee it
Feel Good Vibes
We mitigate 4x the carbon emitted by all our travellers and support important conservation projects
Itinerary
Day 1
Discover Tirana
Accommodation Type
Guesthouse
Head for Albania's colourful capital of Tirana, home to a thriving café culture and check into your guesthouse in the heart of town.
Get to know your travelling companions over a night of traditional Albanian food at one of the best restaurants in town.
Day 2
Kayak beautiful Lake Ulza
On the Water
Approx. 2 hours kayaking
Paddle the clear, clean waters of the Ulza National Park and enjoy the fresh air and gorgeous scenery of this protected nature reserve.
After a couple of hours of world-class kayaking, head to Tina and Artan's house for a delicious meal made from home grown, organic ingredients picked right there on the farm.
After lunch, head to the historic city of Vlora on the Adriatic coast, founded by the Ancient Greeks in 600BC and check into a locally owned guesthouse for the night.
Day 3
Protected waters, mysterious caves
On the Water
Approx. 3.5 hours
Explore the beautiful Karaburun Peninsula by speedboat and then snorkel in the Karaburun-Sazan National Marine Park – the only reserve of its kind in the country. If you're lucky you might see seals, turtles and dolphins.
Visit the mysterious cave at Haxhi Aliu, used by traders and smugglers for millennia, then sunbathe on an untouched beach and have a picnic lunch on the sand.
In the afternoon, return to Vlore and enjoy a delicious dinner of locally caught fish and seafood.
Day 4
Enter the Osumi Canyon
On your Feet
Approx. 2 hiking
Visit the ancient, fortified city of Berat, a UNESCO World Heritage Site and then enter the Osumi Canyon - one of the most spectacular natural attractions in Europe.
You'll swim in a natural pool, raft or river hike (depending on the water level) along the River Osum, explore local landmarks like the Crocodile Head, Love Waterfall and Devils Gate, whilst surrounded by the canyon's unique, ecosystem that stays lush and green all year round.
From there you'll return to Berat and check into your guesthouse, after which you're free to explore the town and eat in any of the local restaurants (dinner not included).
Day 5
Hike the Tomorr Mountains
On your Feet
Approx. 4 hours hiking
Trek through the Tomorr Mountains, one of the last wild sanctuaries for wolves and bears left in Europe and a spiritual place for the Albanian people.
Enjoy the views from Tomori, one of country's most magnificent mountains, then unwind in the Nurellari winery and taste some of the local wine, cheese and olives.
On the subject of food, save room for dinner at the Castle Park Hotel - one of the best restaurants in the Berati area.
Day 6
Return to Tirana
On your Feet
Approx. 1.5 hours hiking
Descend into the mysterious Cave of Pellumbas (360 metres) and check out the huge stalagmites and stalactites (be sure to watch out for low flying bats).
After lunch in one of the local villages, you'll return to Tirana for a guided tour around the city centre before heading back to the airport and home.
All our adventures take place in wild places. Things can go wrong in wild places. Your perfectly planned itinerary may change a bit (or a lot) if the weather turns, someone gets hurt, or a volcano erupts. Usually though, changes make it all the better.
Accommodation
Tirana
On night one you'll stay at the Artistic Tirana Guesthouse, a newly refurbished building in the heart of the city.
Vlore
On nights two and three you'll stay at Hotel Nika in Vlore, located just 150 metres from the nearby beach.
Berat
On nights four and five you'll stay at Hotel Castle Park, set in a quiet area of woodland around 1.5 kilometres from the centre of Berat town.
Private room upgrade
For solo travellers looking for their own space, an optional private room can be booked for €40 per person (subject to availability). Please request this at the time of booking.
Meeting Point
Start
Where
Tirana Airport, Albania
Your host will meet you in the arrivals area. Please schedule your flight to arrive more than 30 minutes before the meeting time.
End
Where
Tirana Airport, Albania
Your host will drop you back at Tirana Airport. You are free to book any flight departing after 20:00.
Meet Your Host
Alma and Team
Your host, Alma, is a rafting enthusiast who founded the first rafting association in Albania. As well as developing sustainable outdoor tourism and creating new opportunities and vocational training for young people in rural areas, she has also campaigned to save the beautiful Vjosa river - the last wild river left in Europe.
Contact Host
Why Us?
Here's why we're rated the UK's 'Best for Experiences'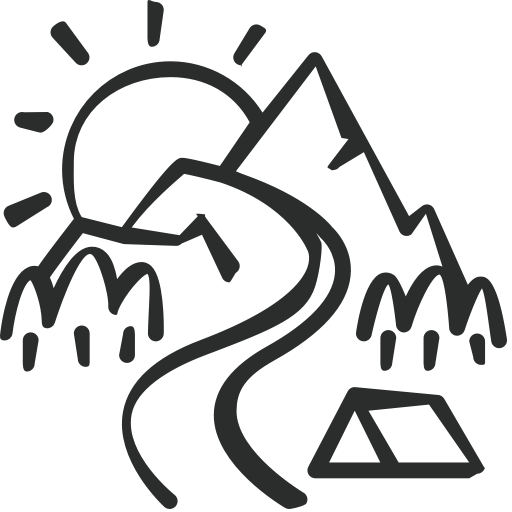 PROPER
ADVENTURES
All our adventures get you out of the city to explore the wilder side of our world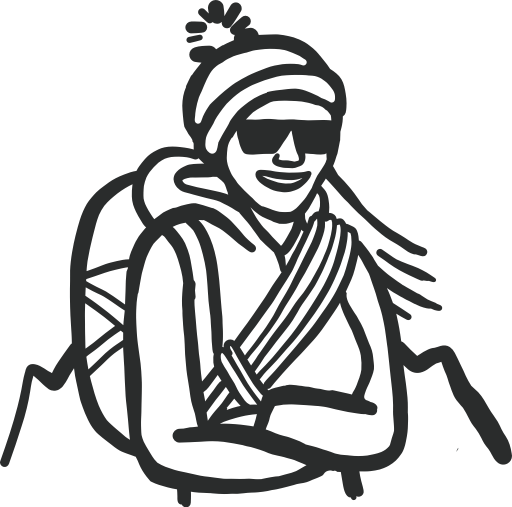 EXPERT LOCAL
GUIDES
Get places you wouldn't yourself. Our guides know where to go, what to do and how to stay safe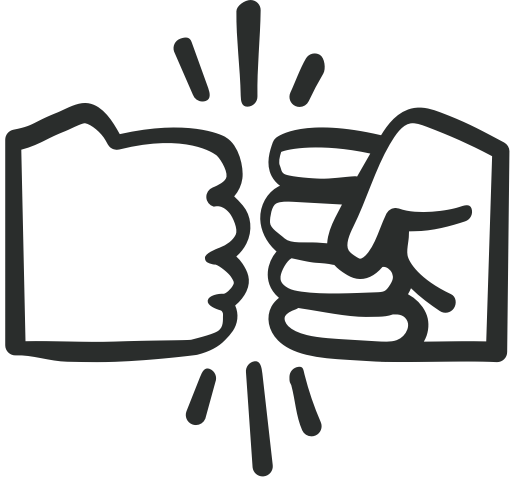 HASSLE
FREE
Route planning? Transport? Accommodation? Equipment? It's all taken care of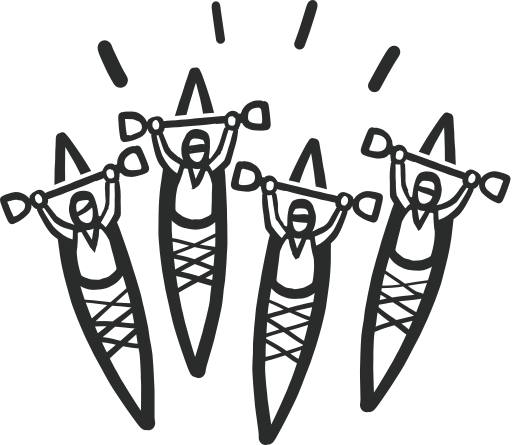 SMALL GROUPS
OF GOOD PEOPLE
Join a diverse global community, bound by a shared love of the outdoors