Adventures / Summit Fever
Climb Mount Toubkal: The Winter Edition
Don your crampons and trek your way up the mighty Mount Toubkal in the height of winter
Annual Leave
3 days off work
Starts & Ends
Menara Airport, Marrakech
Difficulty
Tough
This is a serious adventure. You'll need to be fit, experienced and be prepared to face steep slopes, snow, ice and high winds.
Why it's Much Better
Summit North Africa's highest mountain in the peak of winter. All 4167 metres of her
Think snowy slopes, icy whipping winds and a lot of mint tea
Fuelled by tagine, hike to the roof of North Africa via traditional Berber villages and scenic pitstops
Wake up before dawn to start your final ascent in the dark, ice-axe in hand, head torch on head
Cosy down in a mountain refuge and homestay in the Atlas Mountains and a traditional Moroccan riad in the heart of Marrakech
A rewarding summit adventure that will push you to your extremes. All in a weekend
What's Included
Guides
Expert, English-speaking Berber guides from Imlil
Accommodation
2 nights in a riad and 2 nights in a refuge at 3200m
Meals
All your food on the mountain will be taken care of
Transfers
Both airport transfers and transfers to and from Imlil
Porterage
Mules and muleteers to carry your overnight luggage to the refuge
Equipment
Your crampons, ice axe and sleeping bag will be provided
Happiness Guaranteed
We're so confident that your holiday will be your best yet, we actually guarantee it
Feel Good Vibes
We mitigate 4x the carbon emitted by all our travellers and support important conservation projects
Itinerary
Day 1
Fly in and check out the sights and smells of Marrakech
Accommodation Type
Traditional riad
Your host will meet you at the airport and drive you to your traditional riad accommodation in Marrakech's medina.
The day is yours to explore the city's colourful souks, wander the UNESCO-listed main square and indulge in some amazing Moroccan food.
Day 2
Travel to the Atlas Mountains and hike to your refuge at 3200m
On your Feet
Approx. 5 hours of trekking
Elevation
1540m up / 130m down
Accommodation Type
Mountain refuge
Wake up early for the drive through the foothills of the Atlas Mountains to Imlil, where you'll meet your support crew and start your trek. Gradually ascend the Toubkal Valley, pass Berber farming villages and stop for lunch on the trail.
In the afternoon you'll arrive at the refuge. Settle in, meet other hikers and refuel with a well-earned dinner cooked by your support crew. Wrap up warm, get in your sleeping bag and head to bed looking forward to the high altitude days ahead.
Day 3
Take a day to acclimatise
On your Feet
Approx. 5 hours of trekking
Elevation
940m up / 940m down
Accommodation Type
Mountain refuge
Wake up to an incredible view of snow covered mountains and a hot breakfast.
You'll try out your crampons and ice axe, then set out to summit some of the lower peaks around the refuge in preparation for the final ascent of Toubkal tomorrow.
You'll be back at the refuge by late afternoon to eat, relax and dream about the views from the summit.
Day 4
Rise early to summit Toubkal then head back to Marrakech
On your Feet
Approx. 9-10 hours of trekking
Elevation
1130m up / 2530m down
Accommodation Type
Traditional riad
Rise when it's still dark, head torch on, and start climbing up and out of the valley. You'll soon face steep snowy slopes, ice and high winds on the way towards the summit, but once you attain the ridge, the summit is in sight.
Once you get there, there's just about enough time to scope the view from the top, give yourself a pat on the back, before escaping the whipping wind and beginning the long descent back down to Imlil.
Say farewell to the Atlas Mountains and drive back to your riad in Marrakech. The night is then yours to find a restaurant for couscous or a tasty tajine to celebrate, before collapsing into bed.
Day 5
Time to head back to reality
Relax over your last Moroccan breakfast, explore the town some more if you have time, then transfer to the airport to catch your flight home.
All our adventures take place in wild places. Things can go wrong in wild places. Your perfectly planned itinerary may change a bit (or a lot) if the weather turns, someone gets hurt, or a volcano erupts. Usually though, changes make it all the better.
Accommodation
Marrakech
Accommodation
Traditional riad
In Marrakech, you will be staying in a beautiful riad. Riads are traditional Moroccan houses with an interior garden or courtyard. The exact riad you stay in will be confirmed nearer the time based on availability and group size. All are chosen for their excellent reputation, location, beautiful decor and welcoming service.
Mount Toubkal
Accommodation
Mountain refuge
During the trek, you will be staying in either the Mouflon or Neltner mountain refuge depending on availability and group size. The rooms are basic shared dorms with bunk beds. There's a common area to relax in the evening and chat with other climbers from around the world.
Kitlist
Bag
Backpack (35-45 litre)
Large lightweight backpack liner
Small waterproof stuff sacks
Clothes
Waterproof shell jacket and trousers
Goretex gaiters (or equivalent)
Very warm insulated down or Primaloft jacket
Thick fleexe or softshell jacket
Wool or microfleece top
Mid-weight trekking trousers
Long sleeved base layers and thermals
Warm hat or thin balaclava
Buff
Sun hat or cap with neck veil
Two pairs of thin liner gloves
Warm insulated mitts (with straps)
Shell mitts (optional but good in wet conditions)
Hiking socks
Warm mountain socks
Warm winter mountaineering boot, ideally B1 or B2 crampon compatible or hybrid (i.e. Scarpa Manta or Charmoz)
Full plastic double boots are not required and are likely to be uncomfortable for most of the terrain encountered.
Sandals or flip flops for the refuge
Travel clothes
Glacier glasses (cat 3 UV polaroid)
Ski Goggles (cat 2-3 UV polaroid - optional but useful in windy conditions)
Sleeping
Sleeping bag liner
Thermal pyjamas and hat
Other
Head torch (with spare batteries)
Watch (with light and alarm)
Water bottle (1 litre)
Flask
Plenty of high energy snacks (chocolate, nuts, gels etc.)
Toilet roll and ziplock baggies for carrying off the mountain
Toiletries
Travel towel
Sunscreen
First aid kit and any personal medication
What's included?
Crampons
Ice axe
Sleeping bag
Meet Your Host
Mohammed and team
Born in Imlil at the foot of Mount Toubkal, Mohammed has been guiding people safely around the Atlas Mountains for over 20 years. His team's love for these mountains and their intimate knowledge of the area means you're in safe hands. Simply by joining them on an adventure you'll also be supporting their endeavours to aid important projects that help the remote communities.
Contact Host
Why Us?
Here's why we're rated the UK's 'Best for Experiences'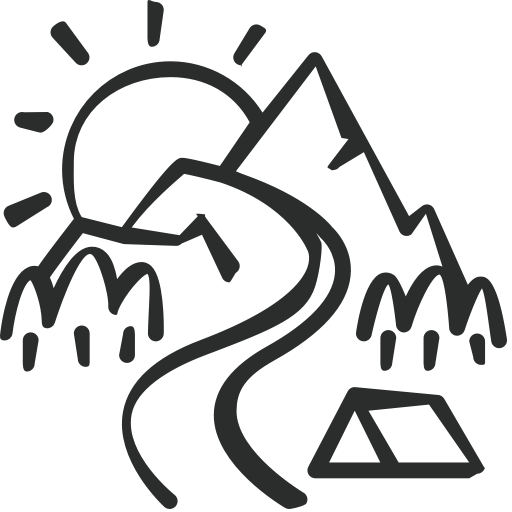 PROPER
ADVENTURES
All our adventures get you out of the city to explore the wilder side of our world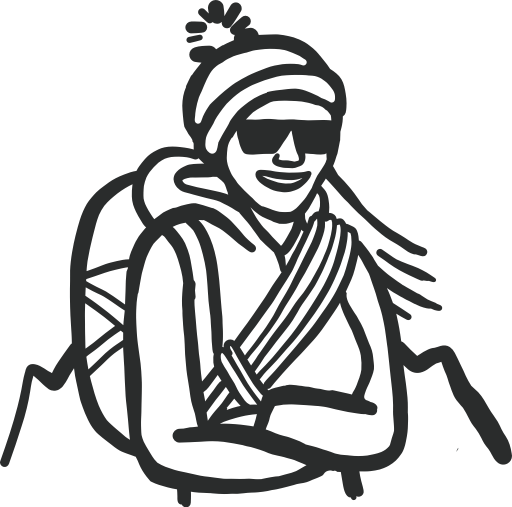 EXPERT LOCAL
GUIDES
Get places you wouldn't yourself. Our guides know where to go, what to do and how to stay safe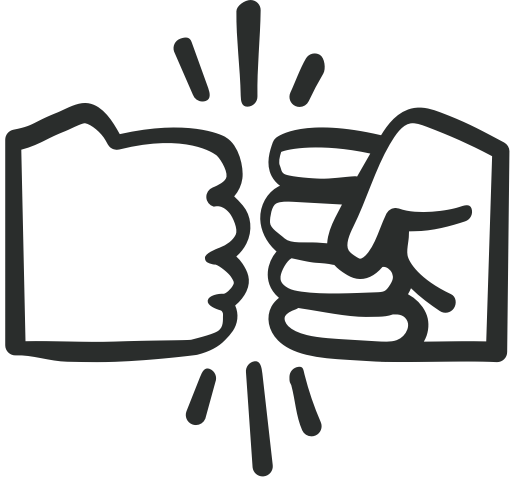 HASSLE
FREE
Route planning? Transport? Accommodation? Equipment? It's all taken care of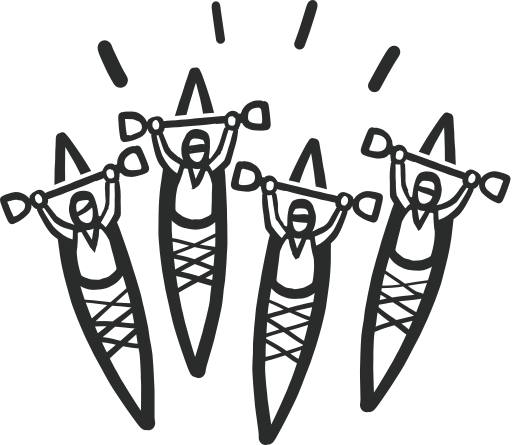 SMALL GROUPS
OF GOOD PEOPLE
Join a diverse global community, bound by a shared love of the outdoors