Arctic Dog Sled Expedition
Join internationally ranked dog sled racers on an epic journey across the Scandinavian wilderness
Annual Leave
4 days off work
Starts & Ends
Tromsø Airport, Tromso
Difficulty
Challenging
Driving a dog sled in an extremely remote, winter environment can be tough and requires a reasonably high level of fitness and stamina.
Why it's Much Better
Travel into the Arctic Circle and the untouched wilderness that borders Norway, Sweden and Finland
Drive a dog sled across the tundra, feeding, caring and bonding with your pack and return as a true 'musher'
Camp in remote mountains, fish from frozen lakes and spot wildlife in its natural habitat including arctic fox, snowshoe hares, eagles, moose and reindeer
Play with over 300 huskies (including puppies) and then search for the Northern Lights – it's wildfire in the sky!
Push your boundaries on a longer expedition into the remote Lapplands region, with 6 days of dog sledding alongside internationally-ranked racers
What's Included
Guides
Expert, English-speaking guides
Accommodation
1 night in a traditional Sami tent and 4 nights wilderness camping
Meals
Munch on delicious local food throughout
Transfers
Between Tromso, the dog sledding centre and Signaldalen
Equipment
All the expedition clothing and equipment you'll need
Happiness Guaranteed
We're so confident that your holiday will be your best yet, we actually guarantee it
Feel Good Vibes
We mitigate 4x the carbon emitted by all our travellers and support important conservation projects
Itinerary
Day 1
Introduction to dog sledding
On the Snow
Approx. 1 hour of sledding
Accommodation Type
Traditional Sami tent
Meals
Delicious lunch and dinner
Travel deep into the Arctic Circle and meet your experienced sled dogs (and puppies!) Don't worry about getting messy as warm clothing is provided so you can play with the dogs as much as you like!
Ask any questions about the adventure ahead and then relax on super-warm reindeer hides around the campfire and enjoy a traditional Sami dinner. With a bit of luck you might even see the Northern lights.
When you're ready, head to bed in a warm and cosy Sami tent heated by a wood fired stove.
Day 2
The adventure begins
On the Snow
Approx. 3-6 hours of sledding
Accommodation Type
Wild Camp
Meals
Breakfast, lunch and dinner
Fuel up with breakfast and then drive north to Signaldalen – the starting point for your adventure.
Stow your gear, hitch up your team and charge into the arctic wilderness. This first day of sledding is the hardest, with several steep hills that you may need to encourage your team up, or help push the sled.
After arriving at camp, care for your dogs, pitch your tent (don't worry, you'll be a pro in a few days) and settle in for a well-earned meal beneath the stars.
Day 3
Things get remote
On the Snow
Approx. 3-6 hours of sledding
Accommodation Type
Wild camp
Meals
Breakfast, lunch and dinner
Care for your dogs, eat breakfast and then pack up and head deeper into the wilderness.
Today you'll reach the high mountains of the Lapplands region where you'll be rewarded with epic views of this remote and untouched area. Weather and snow conditions will determine your exact route to the border and whether you cross into Finland or Sweden.
Day 4
Frozen lakes and valleys
On the Snow
Approx. 3-6 hours of sledding
Accommodation Type
Wild camp
Meals
Breakfast, lunch and dinner
Cross several large, frozen lakes and explore remote valleys tucked between high mountain peaks.
After making camp, carve a hole in the ice and drop a line through - if you're successful you'll have fresh fish for dinner! If not, it will still be delicious.
Day 5
Into the woods
On the Snow
Approx. 3-6 hours of sledding
Accommodation Type
Wild camp
Meals
Breakfast, lunch and dinner
After days on the frozen tundra, its time to descend into the forest that stretches along the border between Finland and Sweden.
This change of scenery also brings some more technical sledding and the possibility of a campfire.
Day 6
Return to Tromso
On the Snow
Approx. 3-6 hours of sledding
Cross another frozen expanse of water and stop for lunch where Norway, Sweden and Finland meet – a thoroughly international meal.
After lunch, face the final challenge as you climb back into the mountains. The reward? The long, fun descent to the end, after which you'll be picked up and returned to Tromso as an accomplished musher!
All our adventures take place in wild places. Things can go wrong in wild places. Your perfectly planned itinerary may change a bit (or a lot) if the weather turns, someone gets hurt, or a volcano erupts. Usually though, changes make it all the better.
Accommodation
Dog centre
You'll stay in a traditional, communal Sami tent - a peaked, wooden structure heated by a wood-burning stove that sleeps 10-12 people.
Private room upgrade
If you would like to have a private tent that sleeps up to 4 people, this is available for a charge of 2000 NOK per night subject to availability. Please ask when booking.
In the wilderness
Accommodation
Wild camping
You'll stay in a 4-season, 2-person tent. Sleeping bags and mats are provided.
Meeting Point
Start
Where
Tromsø Airport or your accommodation
Your host will collect you from either your accommodation in Tromsø or Tromsø Airport
End
At the end of your adventure, you will be dropped back in Tromsø city centre. Due to the unpredictable weather conditions, your host recommends you book a flight that departs the following day.
Kitlist
Bags
35-45ltr Backpack
Small waterproof stuff sacks
Clothes
Very warm, insulated down jacket and thick fleece or soft-shell jacket
Wool or micro-fleece top
Long sleeved base layers and thermals
Warm hat or thin balaclava
Buff, sun hat or cap with neck veil
Thin liner gloves and warm insulated mitts (with straps)
Shell mitts (optional but good in wet conditions)
Warm hiking socks
Glacier sunglasses (cat 3 UV polaroid) or ski Goggles (cat 2-3 UV polaroid – optional but useful in windy conditions)
Sleeping
Sleeping bag liner
Thermal pyjamas and hat
Other
Water bottle / Flask
Personal high energy snacks (chocolate, nuts, gels etc.)
Toilet roll and zip lock bags for carrying toiletries
Travel towel
Sunscreen
Personal first aid kit and any personal medication
Head torch (with spare batteries)
Camera
What's included?
Warm, waterproof gear to keep you safe and comfortable during the long hours on the sled and in camp
Winter Expedition tents – Hel Sport Svalbard 3 or 5 man
Sleeping mat, air mattress, and winter sleeping bag and liner (Comfort -25c)
Cooker (Primus with fuel) and cooking pots
Plate, cutlery, thermo-cup, cup, thermos, water bottle
Thick insulated parka, trousers and extreme winter boots
Wind hat and thick winter mittens
Meet Your Host
Tove, Torkil and team
Your host, Tove, set up his expedition business in 1988 when his son Torkil was born to share his love of nature and the beautiful landscape around Tromso - the Paris of the North. Today this father and son team run adventures together along with their pack of 300 adorable huskies.
Contact Host
Why Us?
Here's why we're rated the UK's 'Best for Experiences'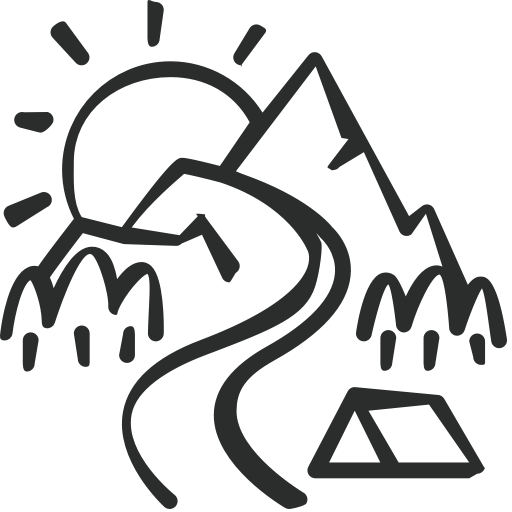 PROPER
ADVENTURES
All our adventures get you out of the city to explore the wilder side of our world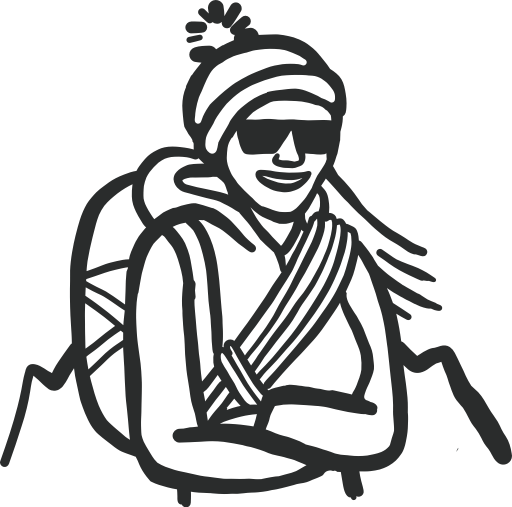 EXPERT LOCAL
GUIDES
Get places you wouldn't yourself. Our guides know where to go, what to do and how to stay safe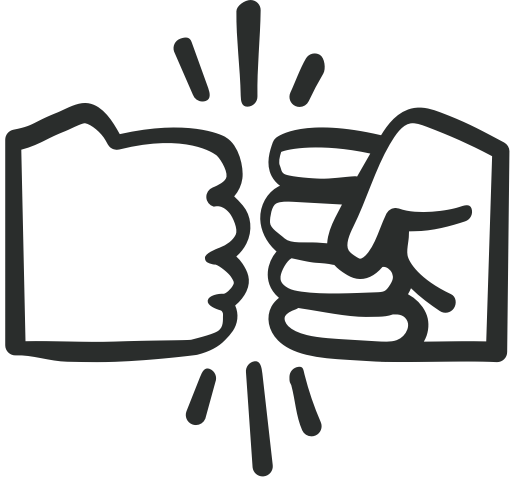 HASSLE
FREE
Route planning? Transport? Accommodation? Equipment? It's all taken care of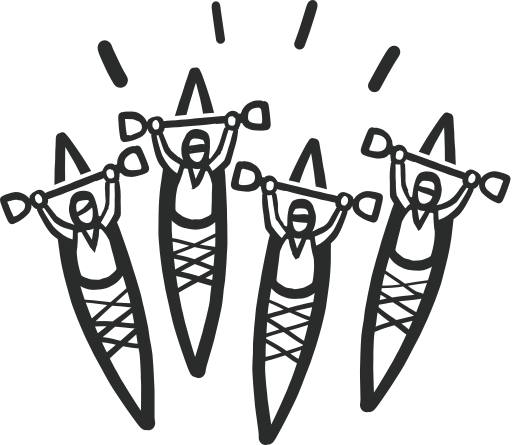 SMALL GROUPS
OF GOOD PEOPLE
Join a diverse global community, bound by a shared love of the outdoors